Tamboritha Road Project
Malcolm McKinty (bio)
The Engineering Branch of the Forests Commission commenced construction of the Tamboritha Road in January 1959. It extends some 36 kilometres from Licola up the Wellington River valley to the Tamboritha Saddle.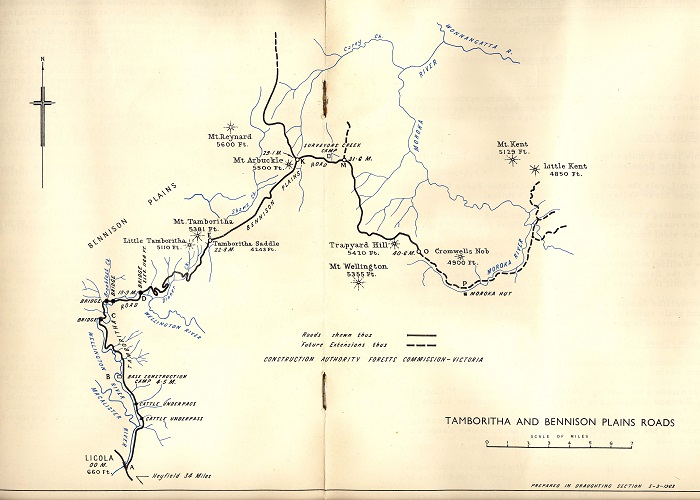 The road was built to provide access for the Heyfield group of sawmills to timber stands around the Bennison Plains and in the heads of the Carey and Moroka Rivers. Funding of the road was contingent on the Heyfield sawmillers sharing the cost of extending the main road system above the Tamboritha Saddle to the Bennison Plains and beyond. The secondary roading was undertaken by the sawmillers.
The first logs were carted down the Tamboritha Road in November 1961 and it was officially opened on March 14th 1963. A brochure describing the project and setting out the proceedings for the opening day was produced, as well as a short (silent) video of those proceedings (see below).
More details about the project are available on this website in 'The Heyfield Story', and this article by Geoff Kennedy has photographs of the construction operations.