Native Forests
The opening article for this section is clearly still being developed
A good article by Turner et al (2011) is available here.
A large section obviously with focus on:
Our forest types
Early uses and the need to conserve forest areas
Timber harvesting ang regen programs using examples: History of Heyfield as a case study, building Victoria with poles for the electricity distribution network and sleeper production for expanding our rail network., farms and fencing, cities and houses.
The 1939 salvage operation - baby boomer housing
Link all the products to something that people can see in their end use.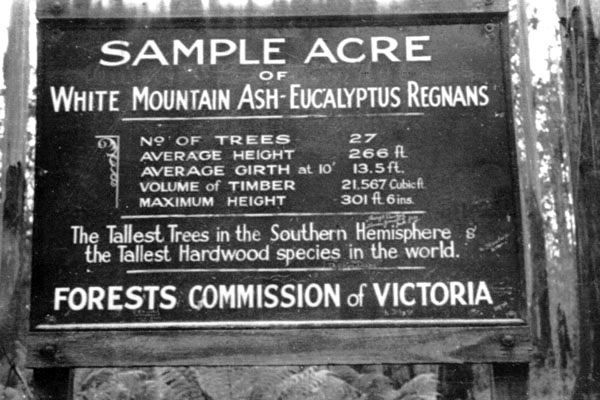 1938 Photo - Cumberland falls
Poem by E Ferguson to go in regenaration articles when prepared.